Hi,
at the new server version 5.0, we have the possibility to use more workers for different spaces. We want to use this for encapsulating different areas.

As we use the same user for all of these processes, you have no possibility to see which worker I choose to assign to a space.
Would it be possible to use a tagging at the worker definition (analog to the tags at dynamic licenses) and show these tags at the space security definition?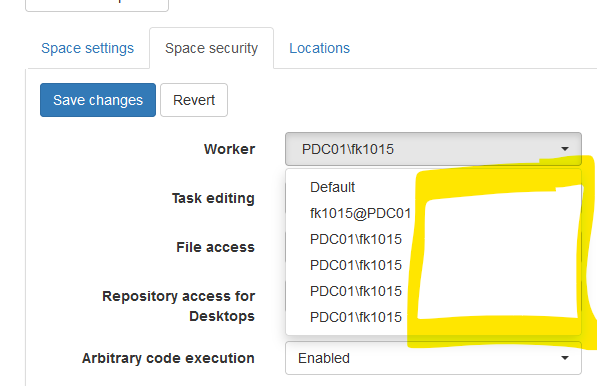 Best regards,
Jochen