Hello everyone,
First of all, I'll exaplain detailed what I'm trying to do.
I've installed a program called "EMLtoPDFConverter", this will get an EML file and then convert to PDF.
Running by PowerShell using ISE, runs perfectally the commands that I've inserted into EasyMorph, like you can see below in the picture.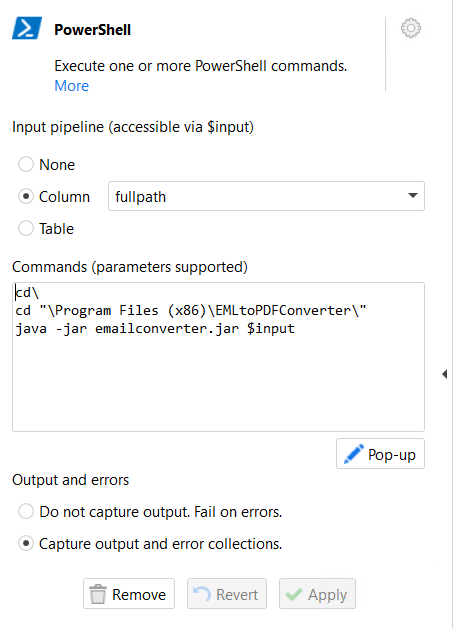 If a run this EasyMorph project in desktop version, executes perfectaly with no errors.
But if I run this EasyMorph project from the EasyMorph server, I received this error:
Output,Errors
,"The term 'java' is not recognized as the name of a cmdlet, function, script file, or operable program. "
And I don't know what I'm doing wrong.
Anyone can help me.
Regard's
Hugo