Hi Dmitry
I have to extract a data set based on multiple variables.
In this example, I need to create 7 different datasets.
Apply filters to Column1 and Column2 in pack one and applies filters to Column1 Column2 and Column3 for pack 2 etc. Data will then be extracted from Table1. Any suggestions?
Criteria: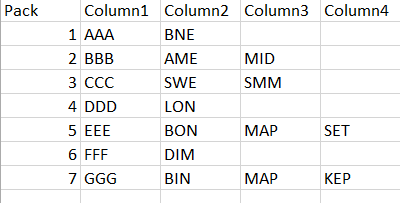 Many thanks