Hi all,
In a messy report I need to get into 1 row customer code and the invoice.
Current situation:
Customer code is in the column 1, row 3. Invoice number is in column 2, row 1.
So basically question is, how can I fill the customer code upwards, not down?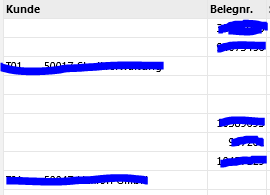 Thank you,
Kind regards,